MUMBO BBQ SAUCE: Ask for it by Name.
Can't find MUMBO BBQ SAUCE where you shop?  Drop your store manager a line requesting that they stock MUMBO BBQ SAUCE for your shopping convenience.  We've made it easy: Copy the request below, click the link for your store in the list below, and paste the message into your store's contact form.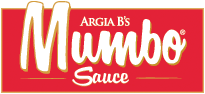 Dear Store Manager,
I am a regular customer at your store because you stock products that I love. I am writing because I can't find MUMBO® SAUCE products in your store. Select Brands LLC makes this authentic homestyle sauce that is versatile as a barbecue sauce, wing sauce and cooking sauce. I would definitely buy it if it were available at your store.
MUMBO SAUCE is gluten free and contains no preservatives or high fructose corn syrup − so this product will undoubtedly fit the needs of many of your other customers. I would love it if you stocked your store with Select Brands' amazing products.
To request product samples and information please visit their website at www.mumbosauce.com, email customerservice@selectbrandsllc.com or call them at (773) 994-8889. Thank you so much for your time and consideration.
A Valued Customer
Find your Store
Please let us know if your favorite store is not on this list. We will gladly add their contact info so you and your friends can request MUMBO Sauce be added to their shelves. Or you can simply print this pdf and give it to your local store manager.